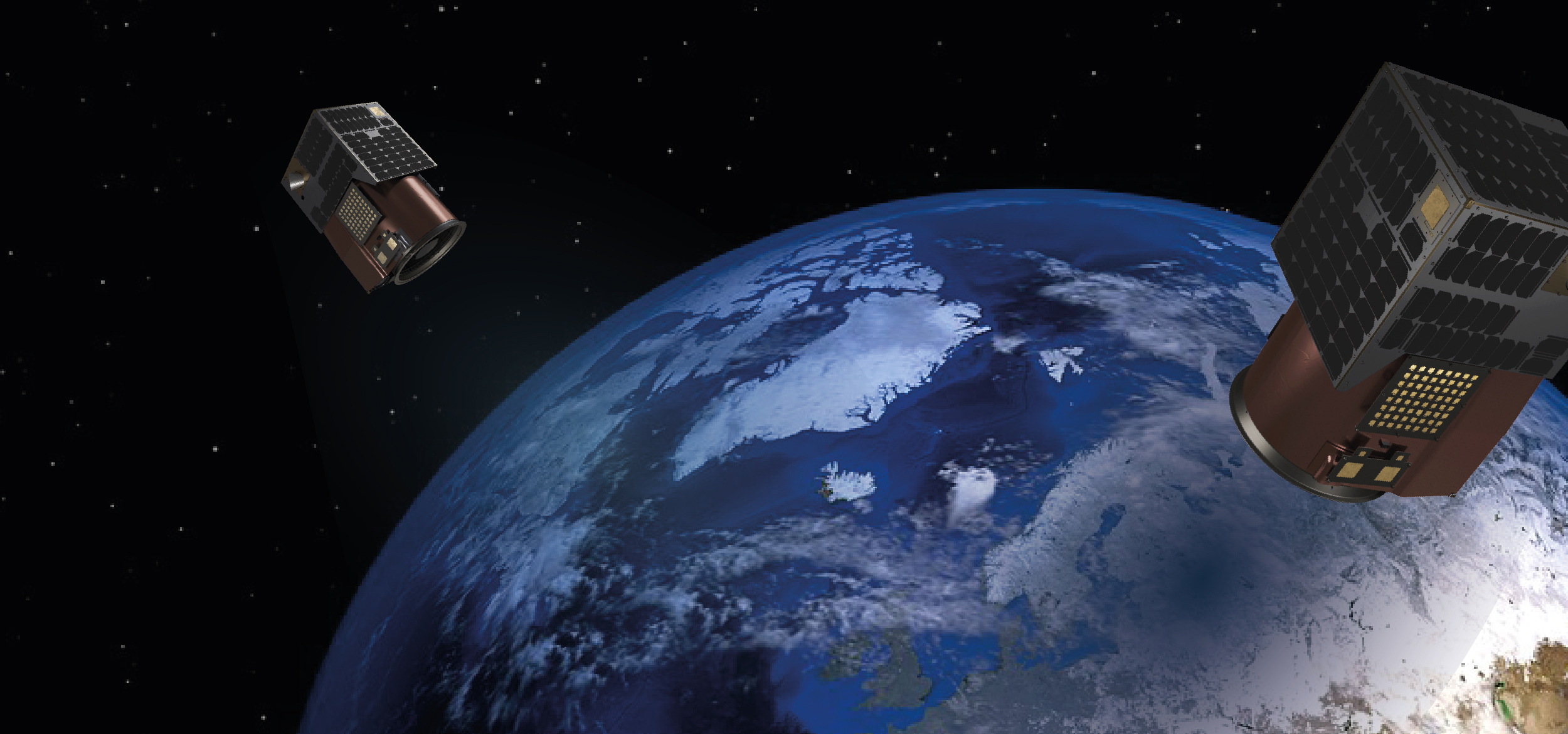 Food Security: Using EO Data to Monitor Agricultural Health
By The Satellogic Team
Explore how EO data can support UN Sustainable Development Goal #2 to bolster food security across four dimensions.
In 2015, the United Nations established 17 Sustainable Development Goals: a set of interrelated objectives to serve as a blueprint for peace and prosperity. SDG #2, known as "Zero Hunger," aims to end hunger and achieve global food security by 2030.
According to the UN's Food and Agriculture Organization (FAO), food security exists when "all people, at all times, have physical and economic access to sufficient, safe and nutritious food that meets their dietary needs and food preferences for an active and healthy life." Today, the UN reports that one in every nine people goes to bed hungry, and countries such as Yemen — which is grappling with a civil war, imports 40% of its wheat from Ukraine and Russia — are at risk of famine.
The port of Algiers in Algeria, North Africa. According to the Middle East Institute, Algeria is Africa's largest importer of food, and its food security relies heavily on cereal imports.
Earth Observation data (EO data) can support SDG #2 initiatives by helping reinforce the four dimensions of food security: availability, accessibility, utilization, and stability. Through continuous and global-scale monitoring, EO satellites offer a cost-effective data source for risk analyses, including encroachment surveying, disaster/damage assessments, yield forecasting, plus logistics for distribution.
Explaining the state of global food security
Foodstuffs are one of the top traded assets in the world. Experts estimate that, by 2050, more than half of the global population will rely on food sourced from other countries. Some of the world's biggest economies — such as the United States, China, Germany, Japan, and the United Kingdom — are also the most prominent importers and exporters of foodstuffs. However, these countries only spend a fraction of their GDP on foodstuffs. While the world pays out, on average, 8% of its import budget on food, countries vulnerable to food crises might spend more than half of their total imports budget on grains and produce. As informed by the World Bank, around a third of the total imports from the West African nations of Benin, Niger, and Sierra Leone are food items.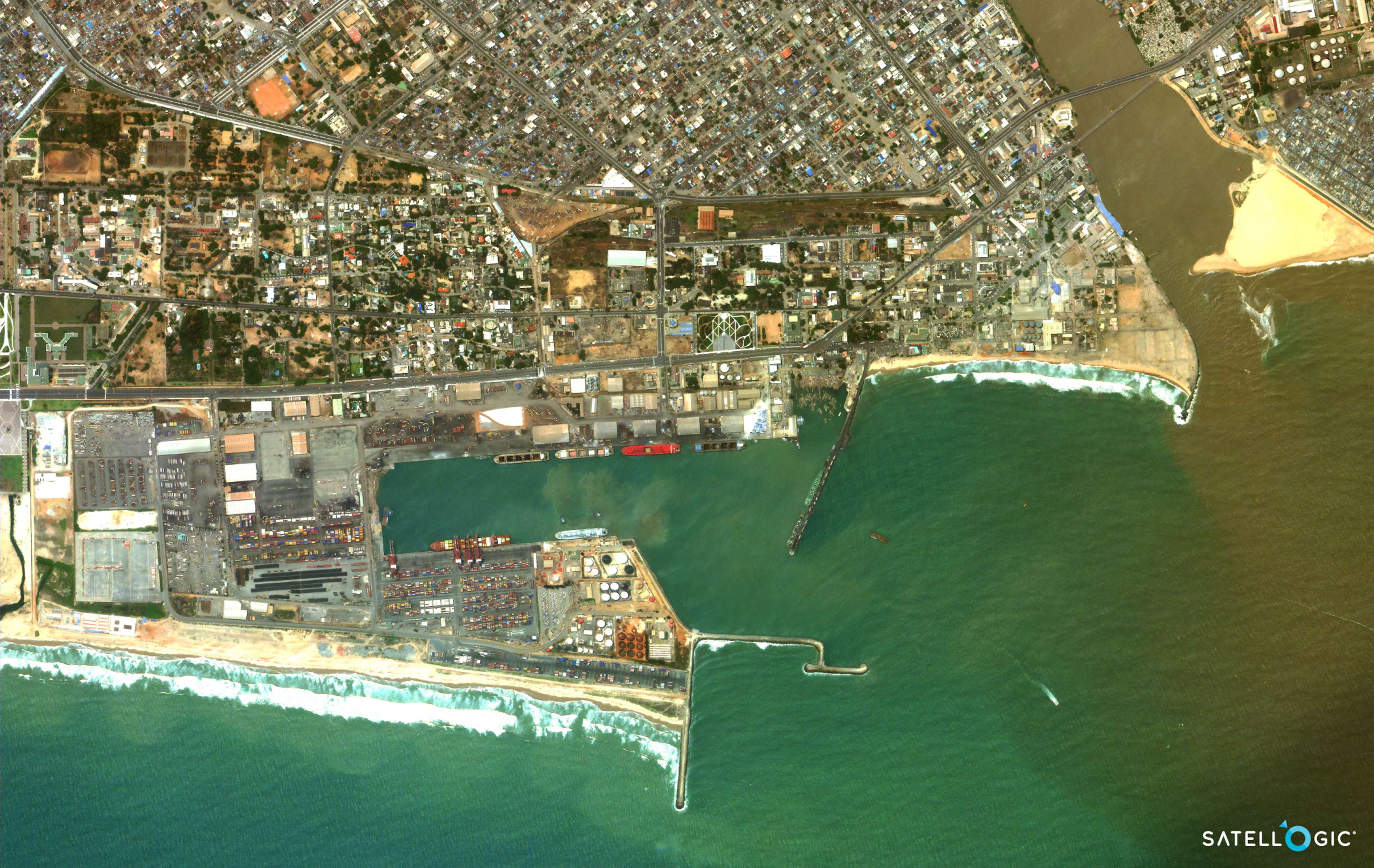 The busy Port of Cotonou in Benin, West Africa. The nation of Benin imports all its wheat from Russia. As the World Food Programme states, almost 10% of Benin's households are food insecure.

These nations are especially vulnerable to the external factors that impact food security. The FAO states that climate change, seasonal insect cycles, and access to resources such as water all have consequences on the four dimensions. But conflict can also strain food security. Since Ukraine and Russia represent almost a third of the global wheat exports, this is especially true for the war in Ukraine. Statista reports that Benin imports all of its wheat from Russia, while Egypt, the fourteenth most populous nation in the world, imports more than 80% of this grain from Russia or Ukraine. These wheat-importing nations have to work towards food security in an uncertain outlook.
EO applications to monitor and increase food production
The scale of high-resolution Earth Observation data provides a foundation for precision farming, with which change detection, especially progressive change over time, can be analyzed for current treatments as needed and insights to optimize future yields. Additional remote sensing technologies can support semantic segmentation techniques that enable an AI to differentiate different objects in an image and utilize augmentation lenses to derive specific datasets for crop health, pests, and water management.
The scope of satellite images also provides helpful information about surrounding environments. Whether comparing nearby Land Use / Land Cover (LULC) classifications or assessing ground conditions like flooding, wildfires, or urban sprawl, this perspective informs water management planning, flooding mitigation strategies, insurance claims, etc.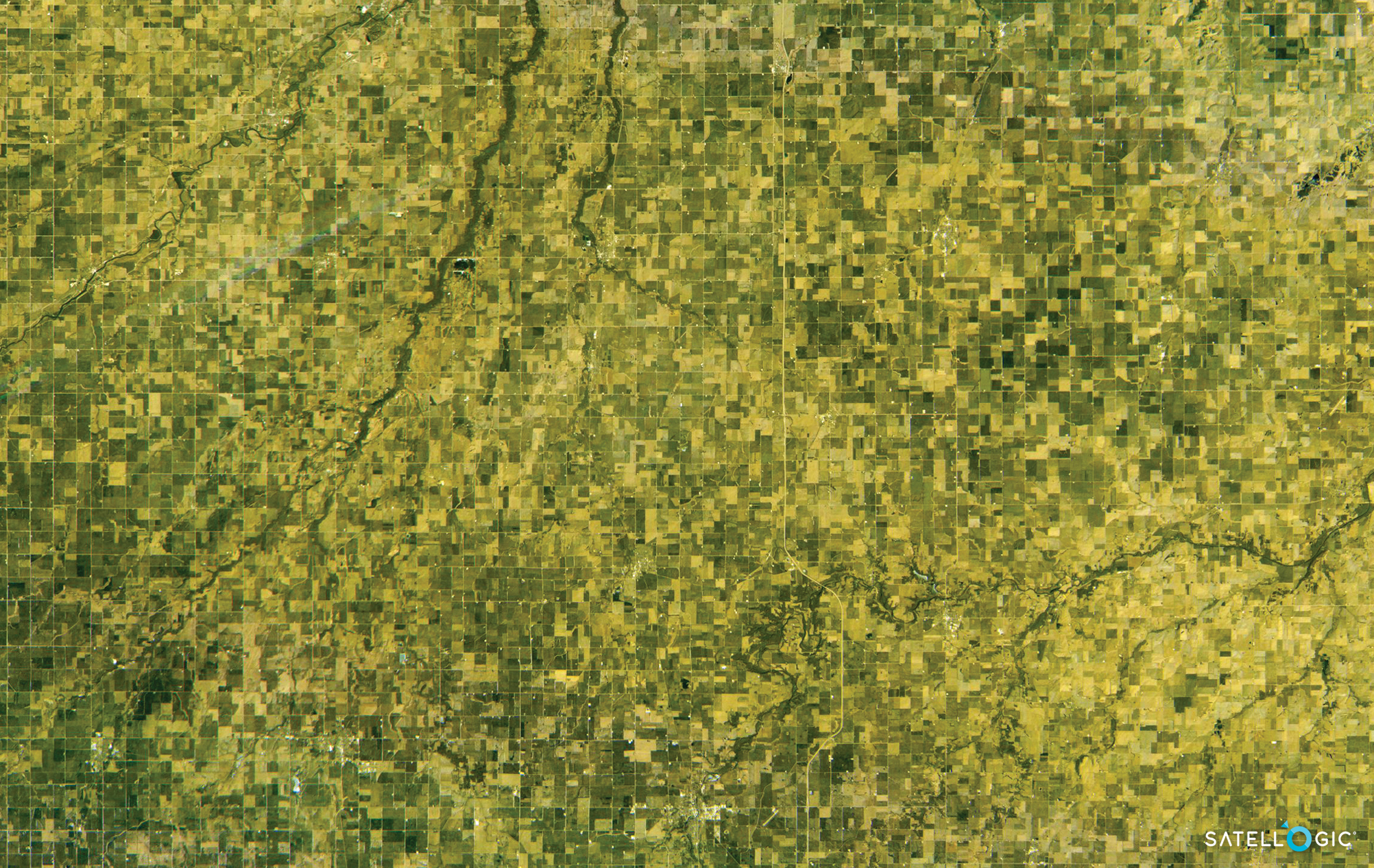 Agricultural fields in Iowa, United States, captured with a hyperspectral camera
And beyond the rain or heat waves, Earth Observation data is handy for other typesof extreme weather as well. It can aid in assessing damages from hail, high winds, and the catchall dealt by hurricanes. Near real-time captures expedite response, enabling assessment of roads, affected and at-risk areas. This timely data offers valuable information to build a repository for change over time analysis, learning from each year to assess disaster-prone areas and act on incoming catastrophes based on up-to-date information — even for remote areas.
For example, if a plantation is close to a timber forest, Earth Observation satellites can be tasked to capture the area, delivering an incredibly valuable dataset quickly. Within a satellite image, analysts can identify where the fire is active, assess damage, and indicate at-risk areas. Additionally, points of interest such as water sources, highways, hazardous sites, residential areas can all be quickly identified to mobilize response resources more effectively.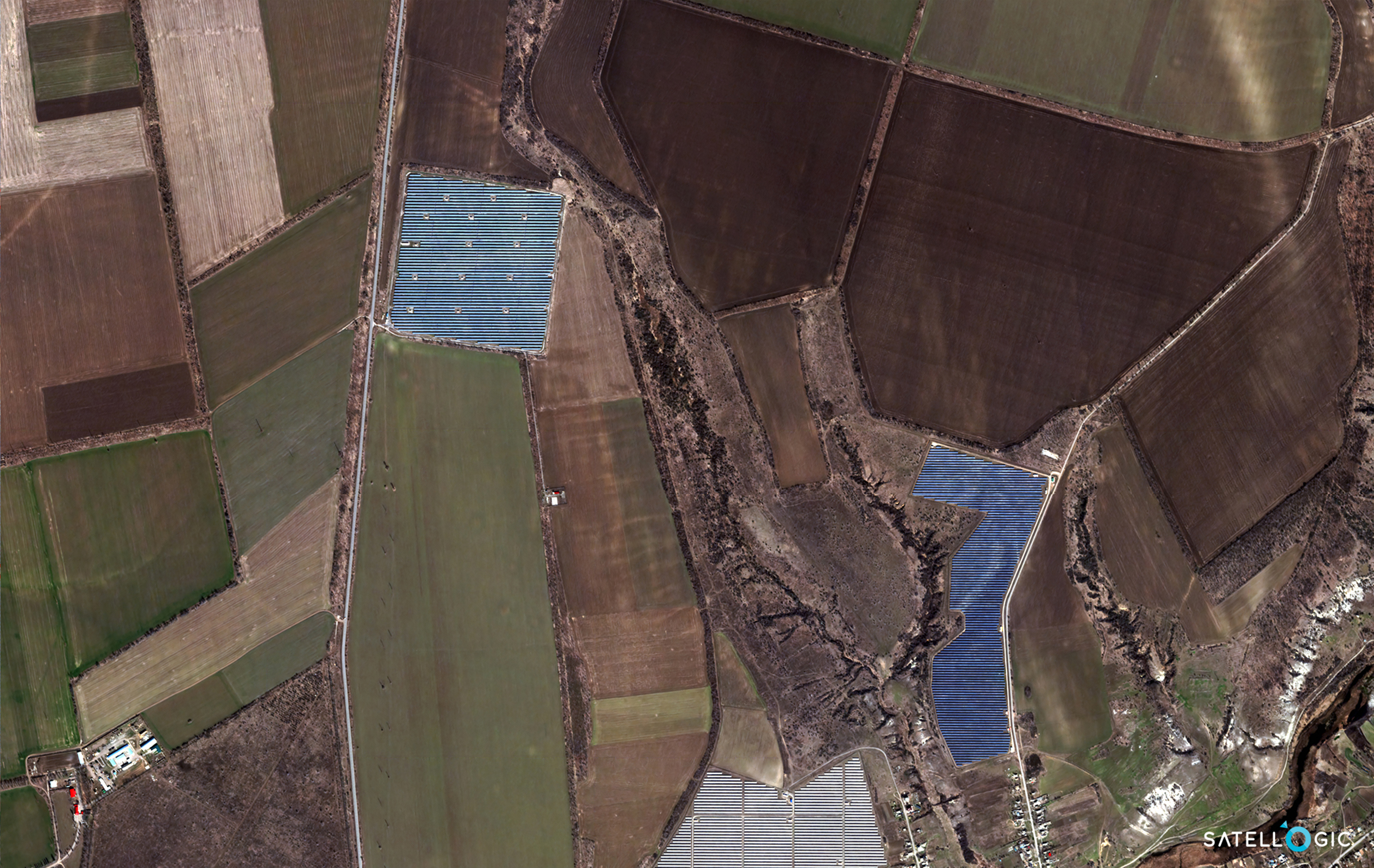 Voznesensk in Southern Ukraine. Ukraine is a top exporter of wheat. Earth Observation data can help gather actionable insights on crops and renewable energy projects alike.
It is also important to note that this level of visibility extends beyond the fields and processing sites. Supply chain monitoring, especially across areas in conflict or impacted by natural disasters, is key to ensuring food is delivered to hungry people. High-resolution, high-frequency EO constellations like Satellogic's offer means to track distribution, identifying safe routes as well as illegal activities and property encroachment.

Reaching "Zero Hunger" and tackling global food security across its four dimensions is a complex challenge. But Earth Observation data is an affordable starting point for bringing it into focus and deriving regional and global solutions.