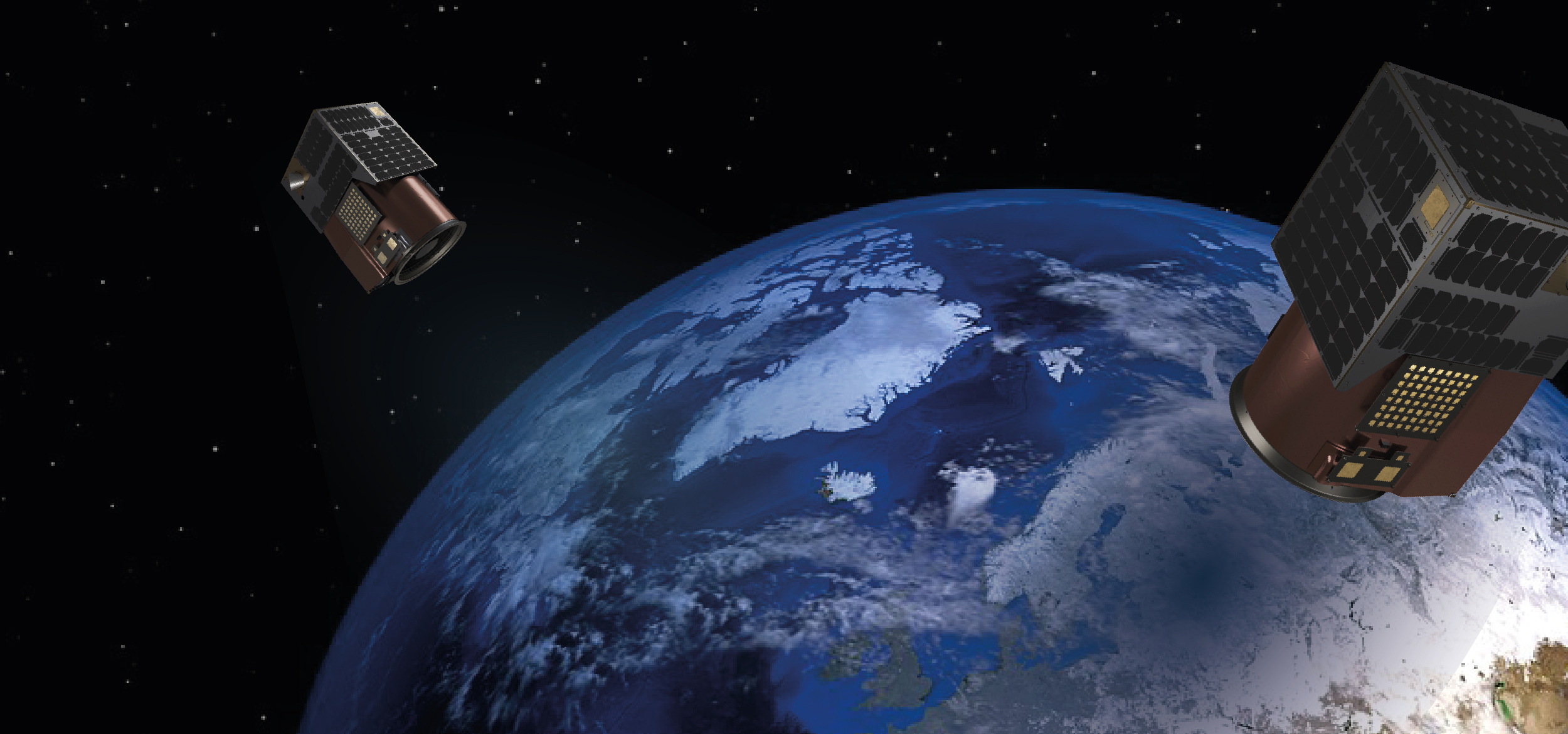 Analyst Day Recap | Part 1
By The Satellogic Team
CEO Emiliano Kargieman is joined by senior leaders and partners to share critical insights about the company and market landscape.
Ahead of our expected listing on NASDAQ, Satellogic held a virtual Analyst Day on November 18, 2021. In brief, attendees received a detailed review of Satellogic's market position and key operational differentiators; insight from guest speakers; introduction to Satellogic North America; introduction to new board members1; and a live Q&A session.
Here are some of the key takeaways:
Operations
Satellogic expects to have a new high throughput facility with the capacity to manufacture 100 satellites a year–this is in addition to its pilot plant in Montevideo, Uruguay. We believe the new facility positions the company to achieve its goal of 300+ satellites in orbit by 2025 for daily global remaps.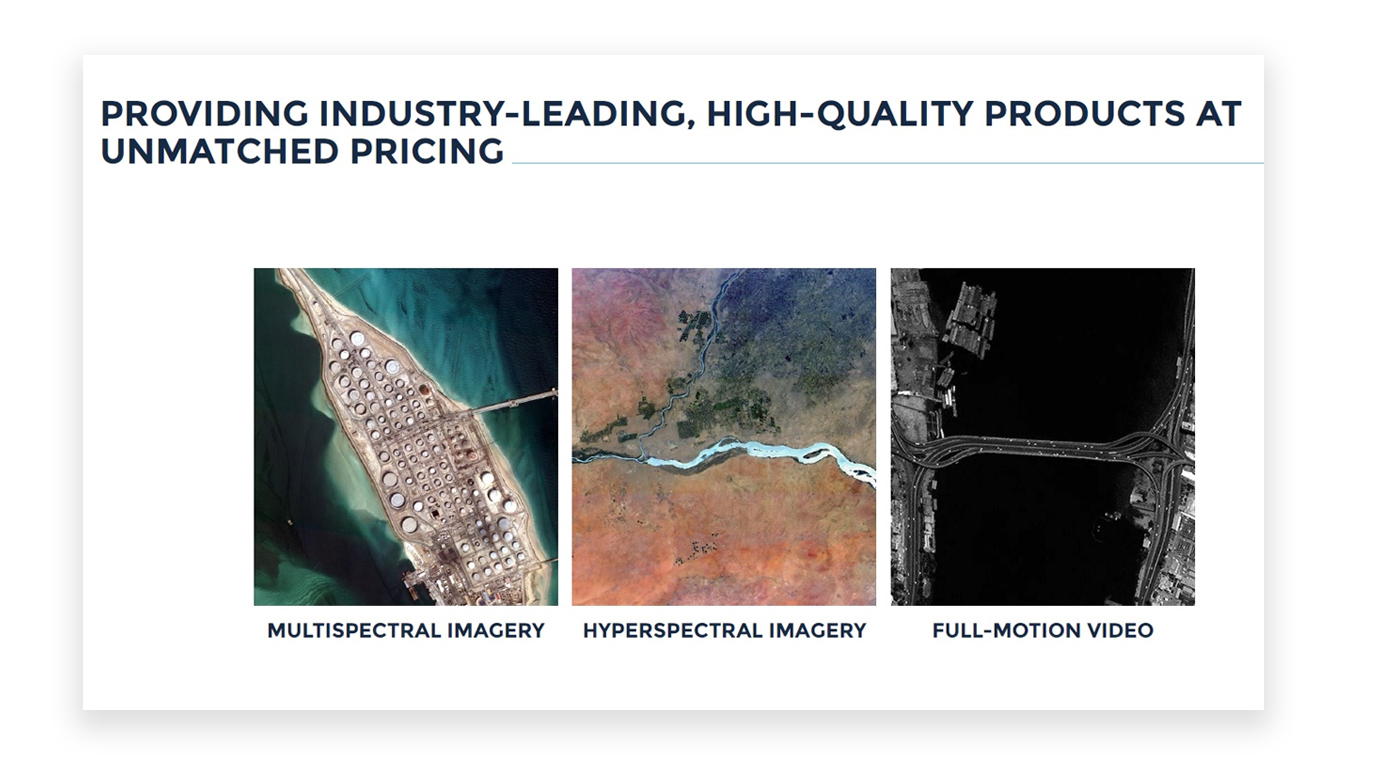 Each Satellogic satellite (there are 17 currently in orbit) is equipped with three capabilities: multispectral imagery, hyperspectral imagery, and full-motion video. With competitive high-resolution and increasingly higher frequency, Satellogic believes it is the only provider able to drastically reduce the cost of its geospatial data.
Comments from collaborators
On behalf of AWS, retired Major General Clint Crosier, Director of Aerospace and Satellite Solutions, explained how the collaboration with Satellogic is accelerating access and application of geospatial analytics. "[Utilizing AWS Ground Station], all of their data immediately goes into the AWS cloud in real-time, with our 100 gigabit per second transport capability all over the world with that data. And so it allows them to posture that data in near real-time to users all over the globe, as I said, with very, very low latency. And then once that data is in the AWS cloud, now they and their customers are able to take advantage of some 200-plus services that AWS operates, between artificial intelligence, machine learning, advanced data lake, high performance compute, and many, many other things."
"We work with a lot of companies who outsource their satellite design or satellite bus development and only operate the payload or just operate the downloading of the data. [Satellogic] integrated all that, which is interesting to me as a cost-optimization measure…They've driven the cost down of that high-resolution satellite imagery so no longer are they presenting to customers having to choose between high levels of frequency or revisit and or high levels of resolution, they're providing both on the same platform."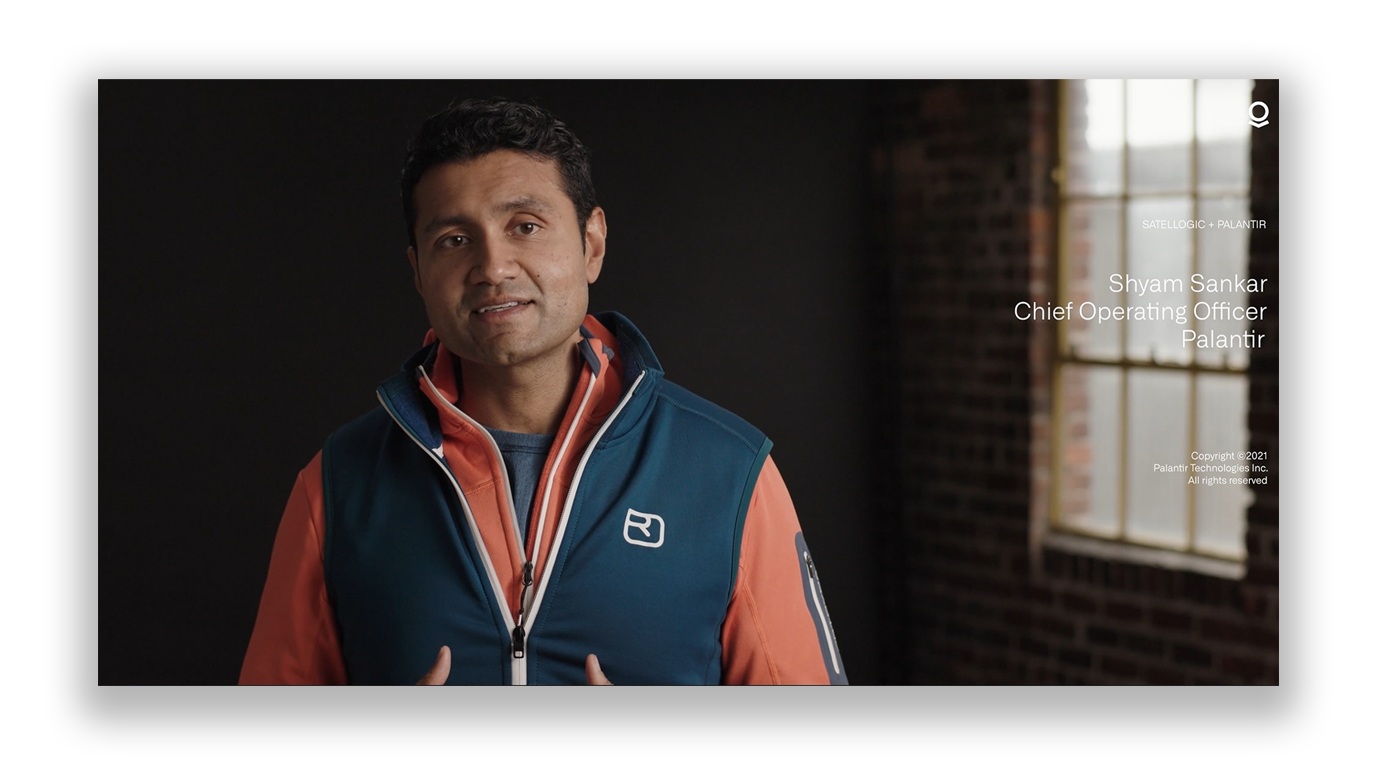 In a pre-recorded video, Shyam Sankar, COO at Palantir, shared his enthusiasm saying "I'm really excited about the unique capabilities customers will have through the partnership with Satellogic…the pace of iteration on new features that we're bringing together include extracting not just the images themselves but the intelligence in that image then putting that to a context that allows you to quickly make decisions against that affect your business, your enterprise, your mission…What makes Satellogic truly unique is their deep mission focus, their engineering culture, the pace at which they iterate."
Satellogic North America
Emiliano Kargieman introduced Matt Tirman, President of Satellogic North America, who in return gave a read-out on the details of the FOCI approved, wholly-owned subsidiary focused on the US and Canadian public sector.
In support, Matt Tirman invited retired Major General Robert E. Wheeler, CIO for C4 & Information Capabilities, to share his perspective on the opportunities Satellogic North America presents, commenting "…The second part of it is – and this is something that can't be underestimated – the change in the past few years from a more of a counterinsurgency, meaning Iraq and Afghanistan, to the world near-peer threats, meaning Russia and China, has totally changed the dynamic on the kind of information and the amounts of information that are needed over the next few years. And having a capability – and Matt knows this, I get pretty excited about this – but having an FMV from orbit capability is something that really gets me excited."
Financial profile
Rick Dunn, CFO at Satellogic, gave an overview of our strategy for growth, including our offerings, revenue models, pipeline plus EBITDA and CapEx insights. For specifics on this, we recommend you watch the video.

Have we piqued your interest?
Dive into the details and numbers of how Satellogic is creating a searchable Earth that will make critical information more accessible and affordable for increased adoption around the world and across industries. The webcast recording, transcript, and presentation are all available.