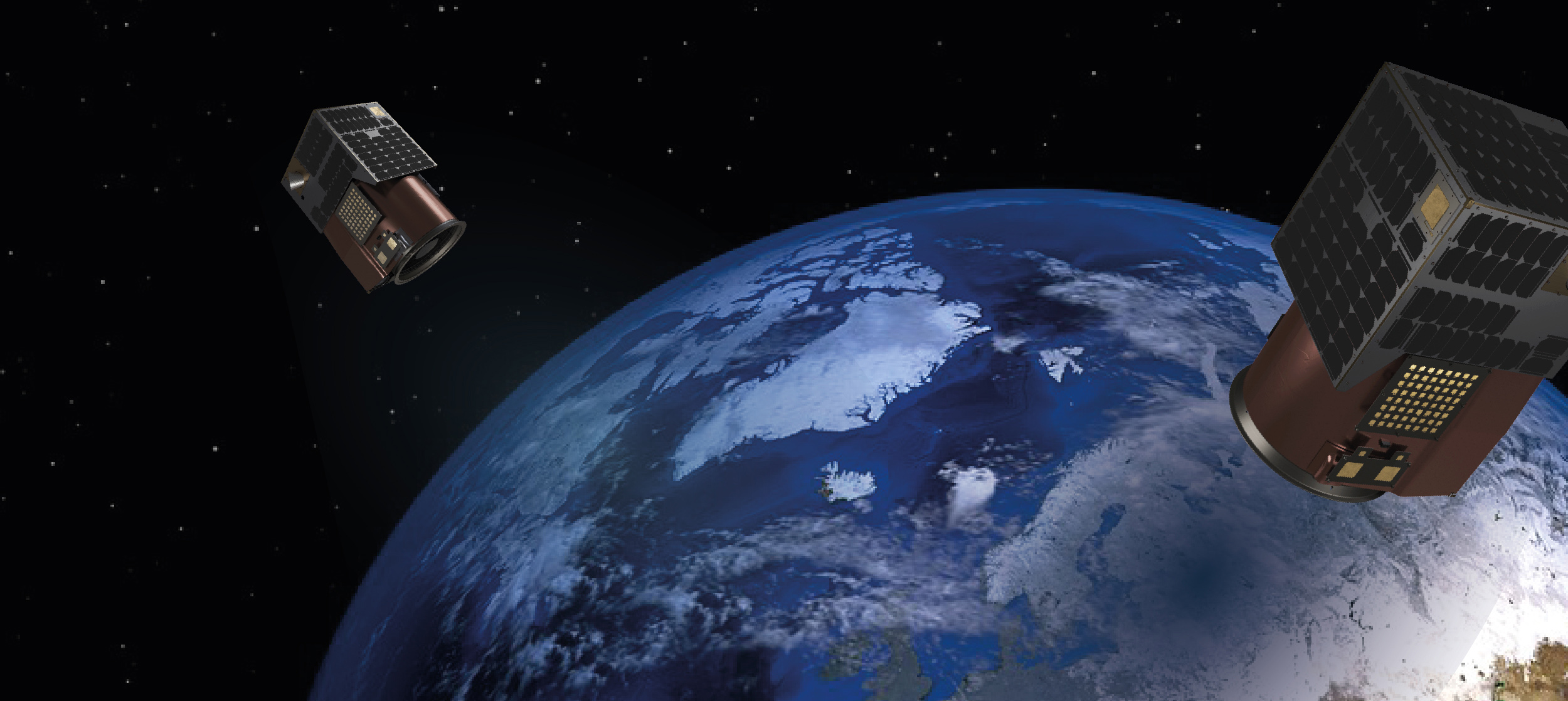 2023 USGIF GEOINT Symposium Recap
By Luciano Giesso, Head of Sales, Global Governments
Transparent pricing, next-gen satellites, and FAQs from St. Louis
USGIF GEOINT Symposium is the largest gathering of geospatial professionals in the US with 4,200+ attendees, including international government and commercial organizations. It is a key event for Satellogic to showcase capabilities, enhancements, and roadmaps for the future–including our goal of 200+ satellites in orbit for daily global remaps.
Despite the 2023 GEOINT theme mention of the metaverse, not many event-goers had much to say about this concept. While the future of GIS is certainly headed for digital twins, most of our conversations with peers, partners, and prospects focused on available tasking capacity, Earth Observation ("EO") data resolution, and pricing to suit specific mission requirements.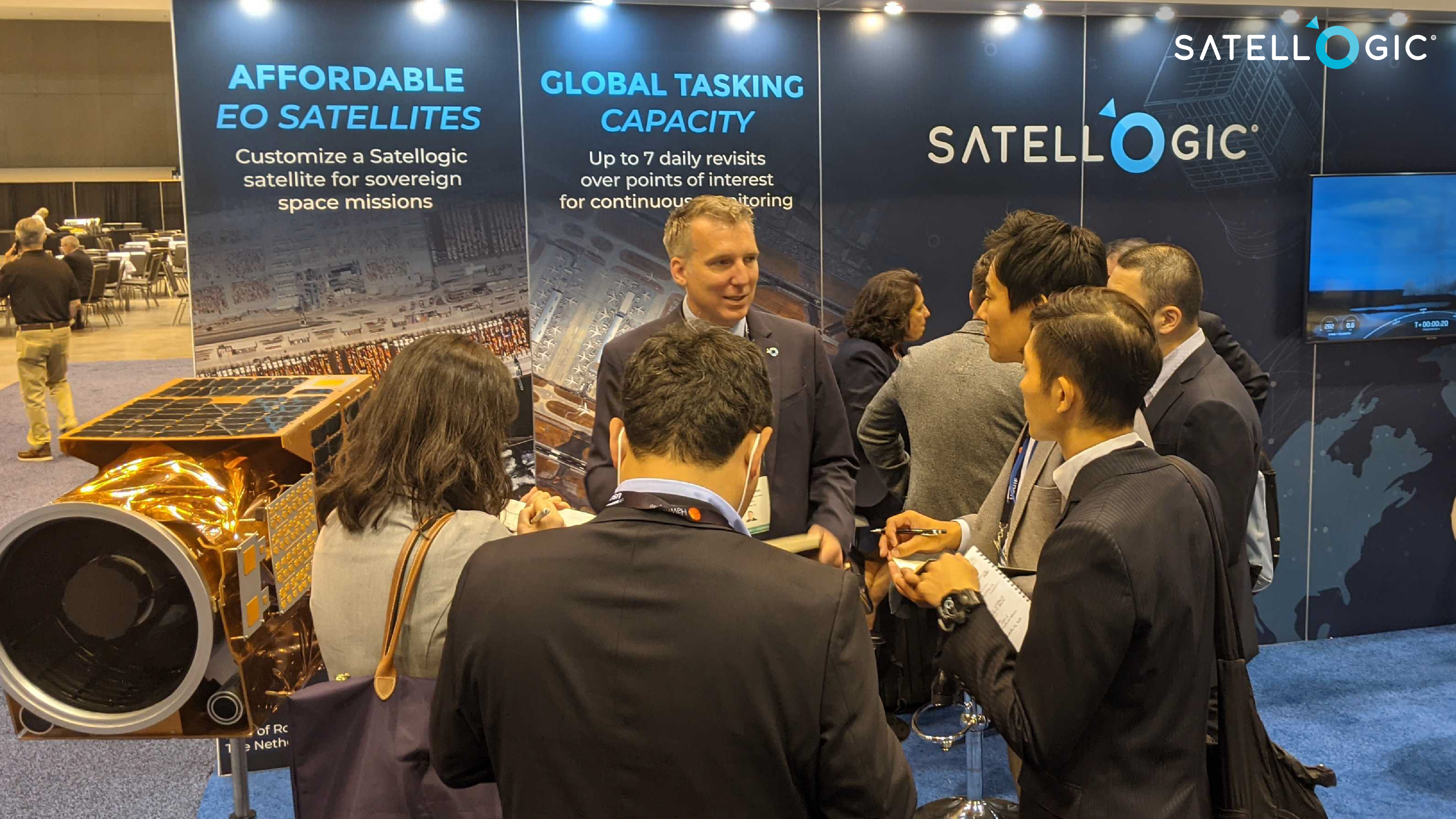 Transparent Pricing
Satellogic is among very few EO data providers championing transparent pricing. By publishing our baseline pricing for tasking and ordering images, we were able to jump into more meaningful conversations about data specifications and delivery–helping customers understand what's feasible right away.
Our onsite team was pleased to find this served as a key differentiator in engaging booth visitors. Accessible EO data is the core of our mission, and too often that doesn't include price. But we firmly believe that accessibility means available capacity to capture the points of interest you need, high-quality data to support analysis, and affordable pricing to ensure you can acquire the data at the scale and frequency required to fulfill mission requirements.
Options and Flexible Licensing
The vast majority of questions we received pertained to our satellite and constellation capabilities. Founded by software security veterans, Satellogic is rooted in R&D, always focused on what's next. We iterate quickly and are constantly advancing capabilities and capacity. Our upcoming launch will be our 15th mission and the first deployment comprised exclusively of our latest generation model, NewSat Mark-V.
Showcasing a real-size model of our NewSat satellite, a lot of conversations were set around our Space Systems offering. Starting at less than $10M (including launch, mission operations, and support), government agencies can acquire and deploy their very own high-resolution EO satellite in as little as three months.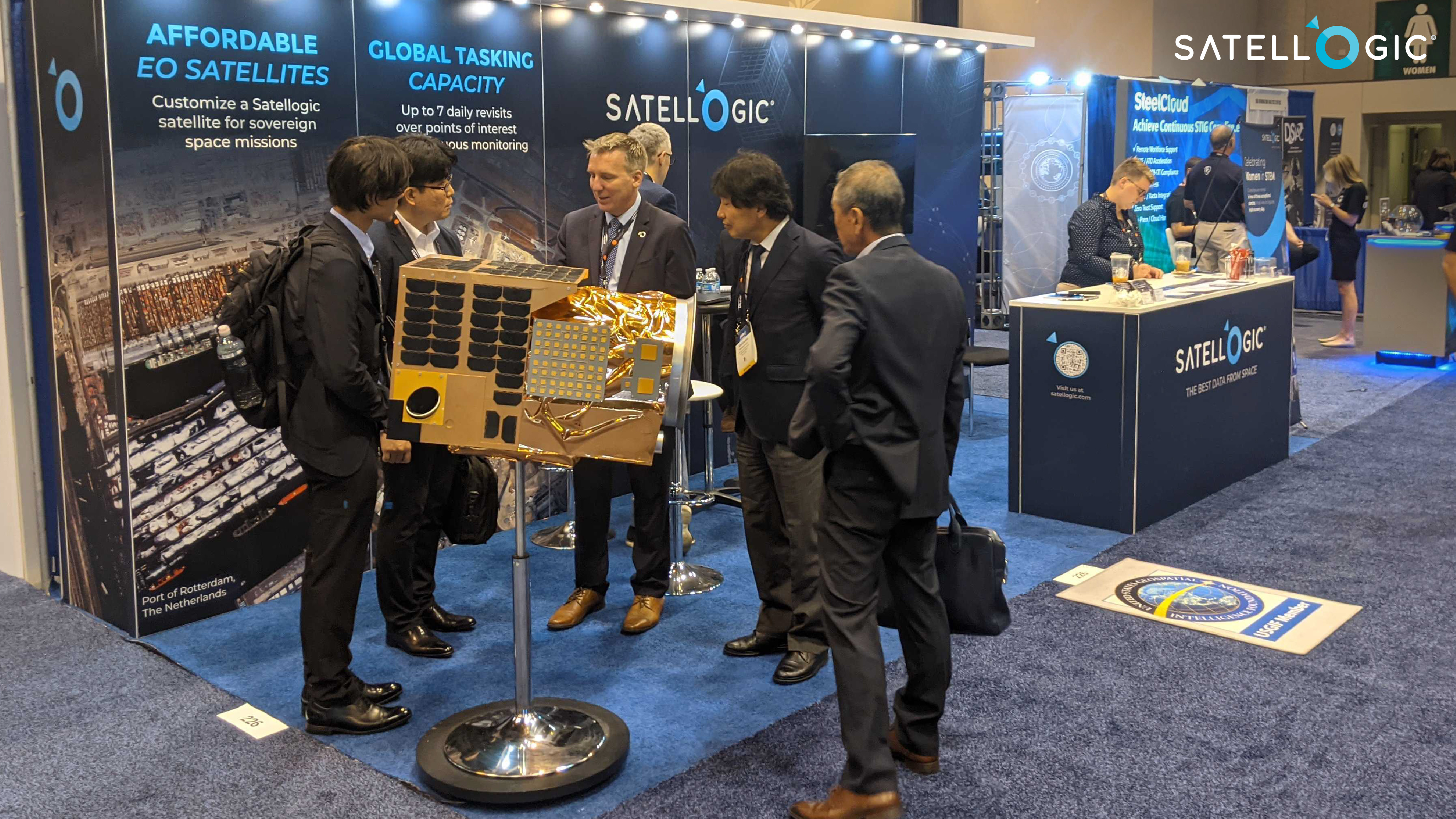 With a high-launch cadence and continuous enhancements, our agile constellation is designed to support a wide range of missions at global scale. We offer traditional satellite tasking, constellation-as-a-service for sovereign monitoring programs, and space systems for direct satellite sales. Flexible licensing policies encourage rather than inhibit derived products to help our customers gain further value.
Additionally, we partner with geospatial marketplaces to ensure organizations and budgets of any size can access information critical to their applications. Shout out to our amazing partners who always make GEOINT a great networking event and celebration of our work together.
Key Takeaways
While the metaverse may be our distant future, increasing quality and quantity of data for continuous monitoring, artificial intelligence and machine learning programs, plus digital twin modeling is an industry reality today.
We had several conversations around capacity, quality, and pricing, which are critical for amassing the right data for each unique mission and/or application. Competition for global tasking capacity can be difficult, especially at traditional industry price points, which often leave the most vulnerable programs in the dark. This is why Satellogic continues to cultivate industry relationships and key partnerships; we are working to expand access points and global capacity for all end users. If you're struggling to access relevant or required points of interest, contact our sales team.
Booth 226
Thank you to everyone who stopped by our booth to explore the 1:1 scale NewSat model, submit nominations for future satellite names honoring important women in STEM, inquire about our technology, offerings, and mission to deliver daily global remaps. As always, it's an honor to participate in the EO industry and meet the developers, analysts, program directors, government leaders, and data visionaries moving the world forward.