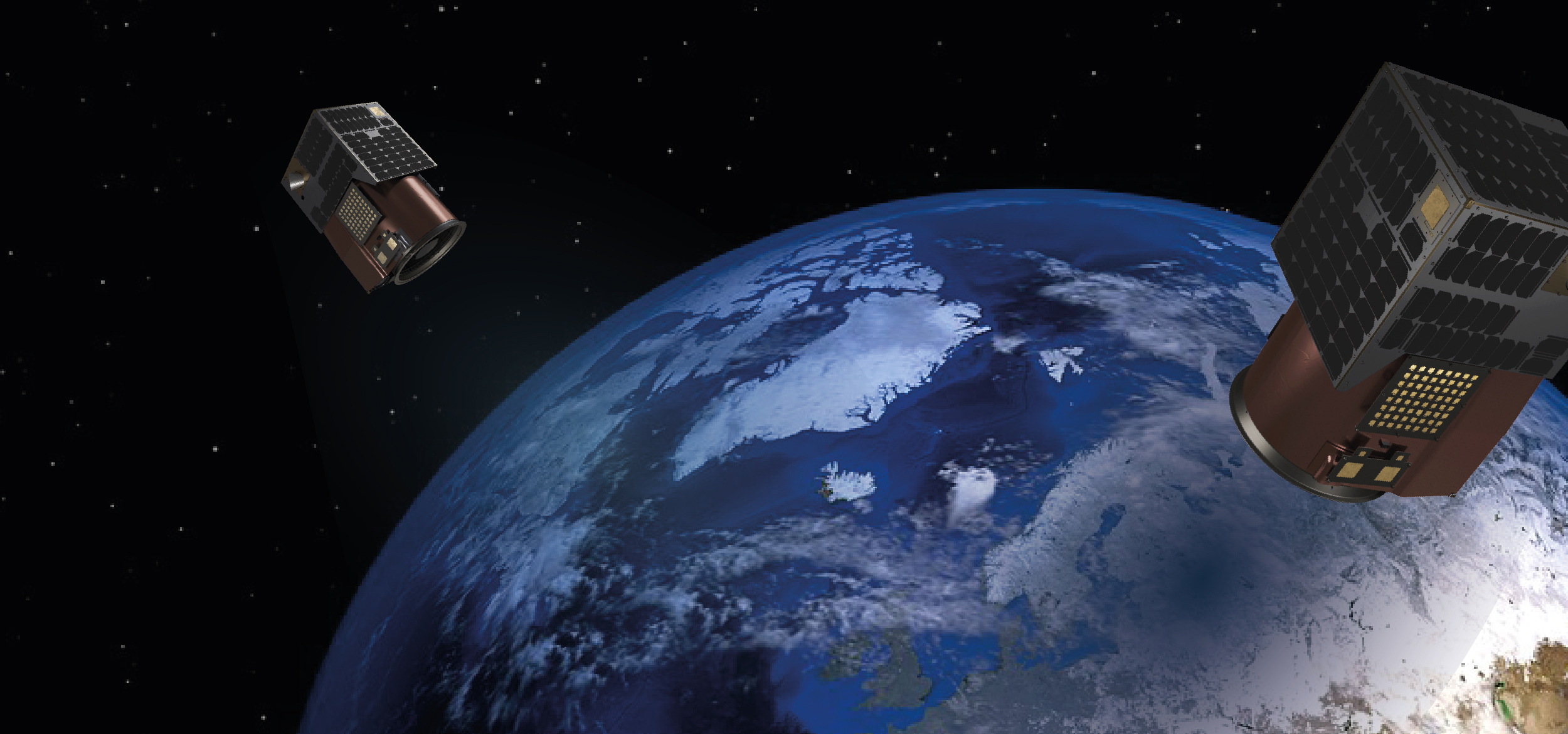 Mining Sector: Enabling Sustainable Decision-Making with EO Data
By The Satellogic Team
Mining productivity is on the rise as advanced energy and technology sectors demand more minerals to scale business. How is EO data supporting a more safe and sustainable mining industry?
The mining's sector overall productivity is on the rise. After an output decline at the start of the century, several metrics tracking the worldwide mining industry's health show promising signs. Simultaneously, the mining industry is at the center of climate change initiatives: raw materials obtained from mines, such as lithium used for batteries or tellurium used for solar panels, will be necessary for the global energy transition.
According to some researchers, productivity growth in the mining sector slowed to a halt between 2009 and 2013 as rising operative costs matched a stagnating output. But, due to careful budgeting, the mining sector's output has gradually grown in the last decade.
Minerals like copper, cobalt, nickel and lithium are crucial for advancing energy technologies like EVs and concentrated solar power, and Earth Observation (EO) data will play an essential role in how mining operations can minimize environmental risks and optimize operations for a more sustainable rise in productivity. EO data can assist stakeholders through all the stages of the mining cycle: exploration, discovery, development, production, and reclamation.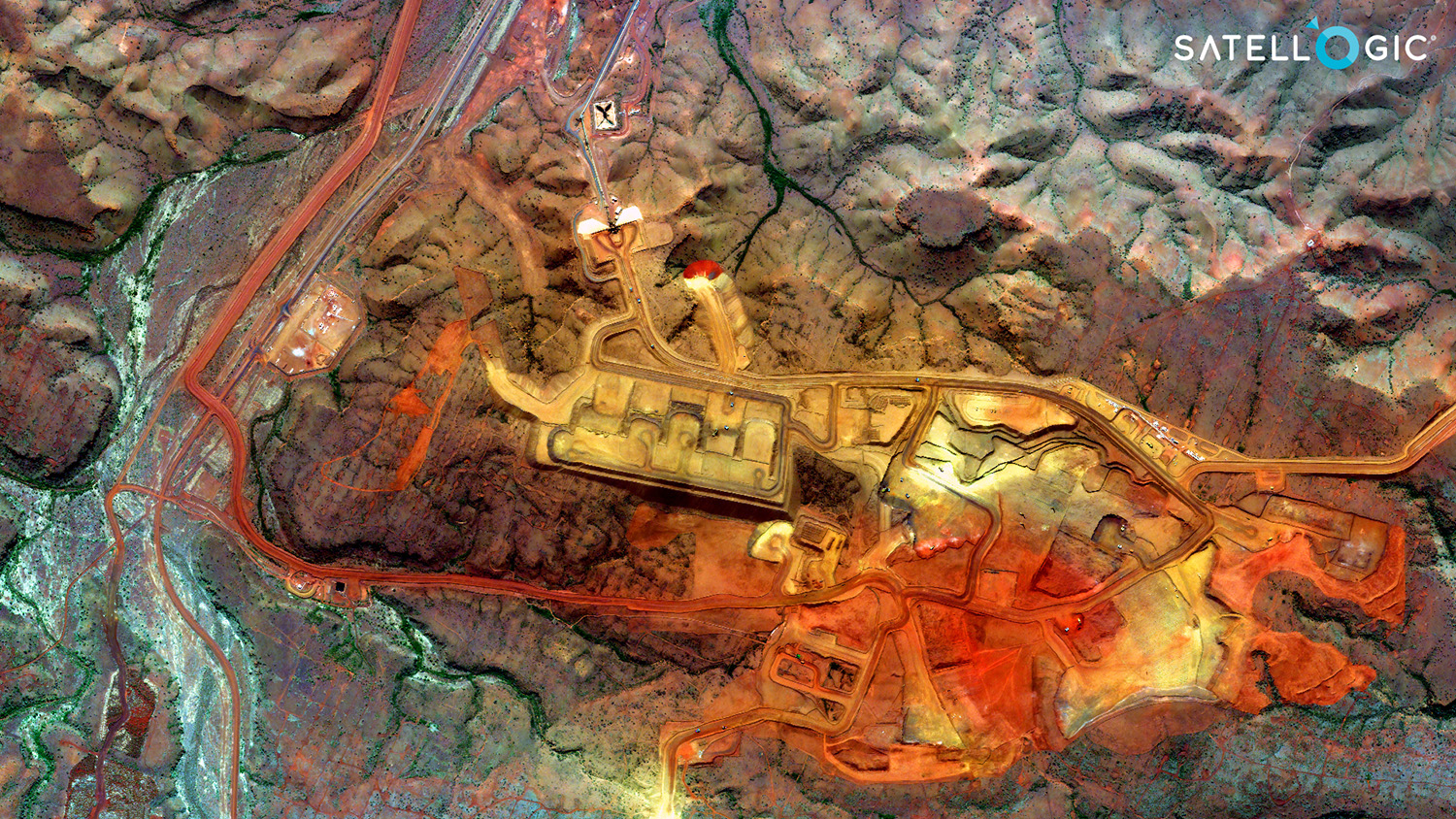 A high-resolution capture of Gudai-Darri, an iron ore mine in Western Australia roughly 1100 km from Perth.
Timing a new site exploration
Market researchers say commodity price cycles make it difficult for mining companies to invest in exploration projects. Since many of the world's high-importance mines are isolated, a simple and affordable way to survey remote sites could help revert the trend of underinvesting in exploration during downcycles.
Accessible EO data can aid site exploration and discovery. A mining site exploring Central Nevada they could count on multiple daily revisits with a 50 km² swath. This scope allows explorers to scan the geological composition of a sizeable region, such as an area of 750 km x 2 km, in a few iterations. That's roughly the size of Connecticut.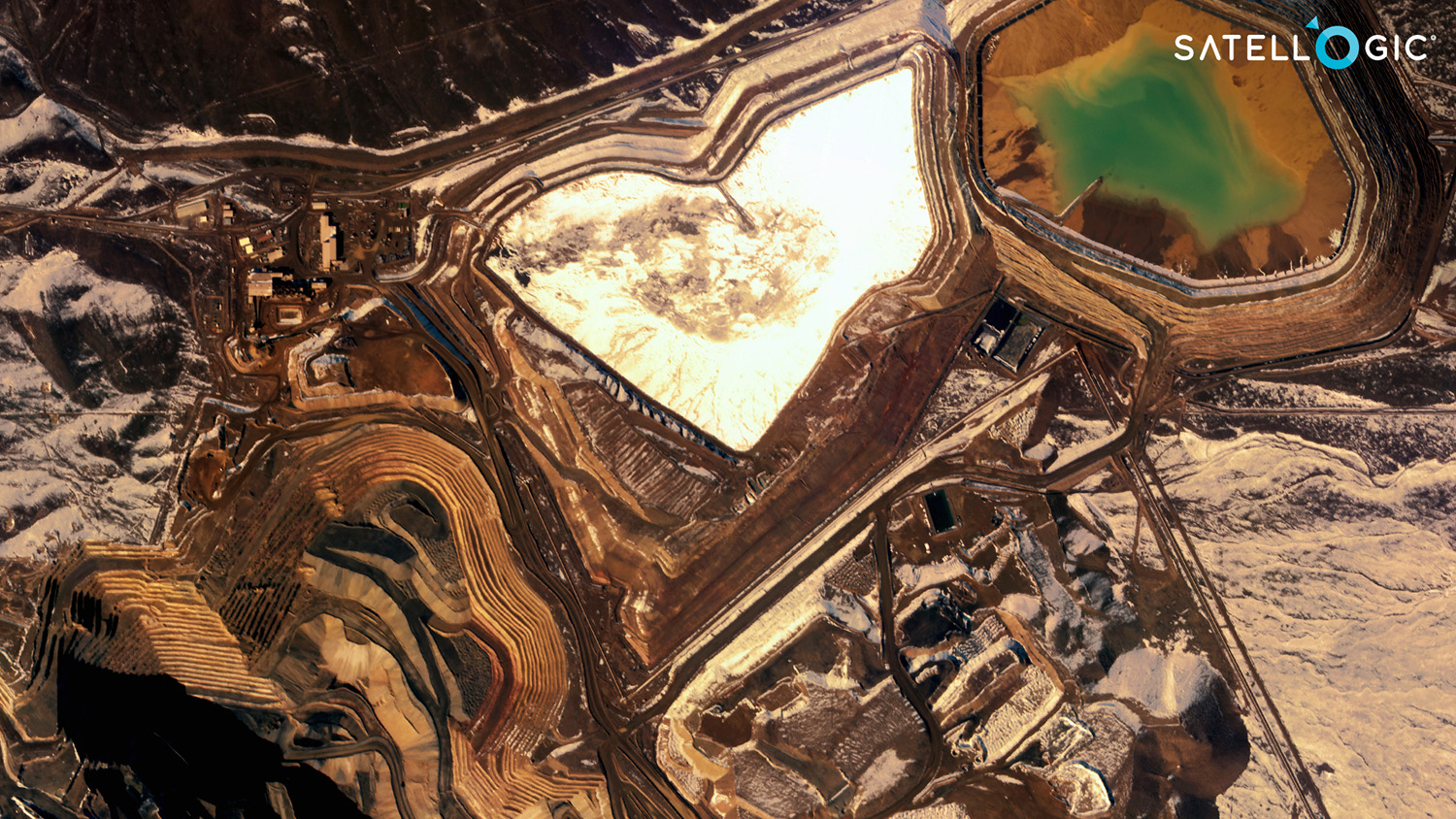 A high-resolution image of the open pit Cortez Mine, in Central Nevada. Even in remote locations, the mining sector can rely on EO data for exploration.
For this and various business purposes, a mining company conducting the exploration efforts could count on sub-meter imagery obtained by low-Earth satellites without spending capital on purchasing drones.
Site planning and environmental compliance
In a dynamic commodity market that could enter a downturn without notice, as exemplified by the sudden oil barrel plunge of 2020, accessible and affordable Earth Observation data can help companies make strategic decisions with agility.
Besides exploring and setting for a particular site, sub-meter imagery can help plan and probe a site's future infrastructure, for example.
EO data can also help companies with insurance and environmental compliance. Mining operations companies can use updated satellite imagery to prove mine boundaries to business partners. They can also talk to environmental authorities to set their work scope based on continuously captured imagery to measure the impact of activities.
Local authorities concerned about disasters or accidents will have a current picture of the mine's safety performance, which provides valuable information during response efforts.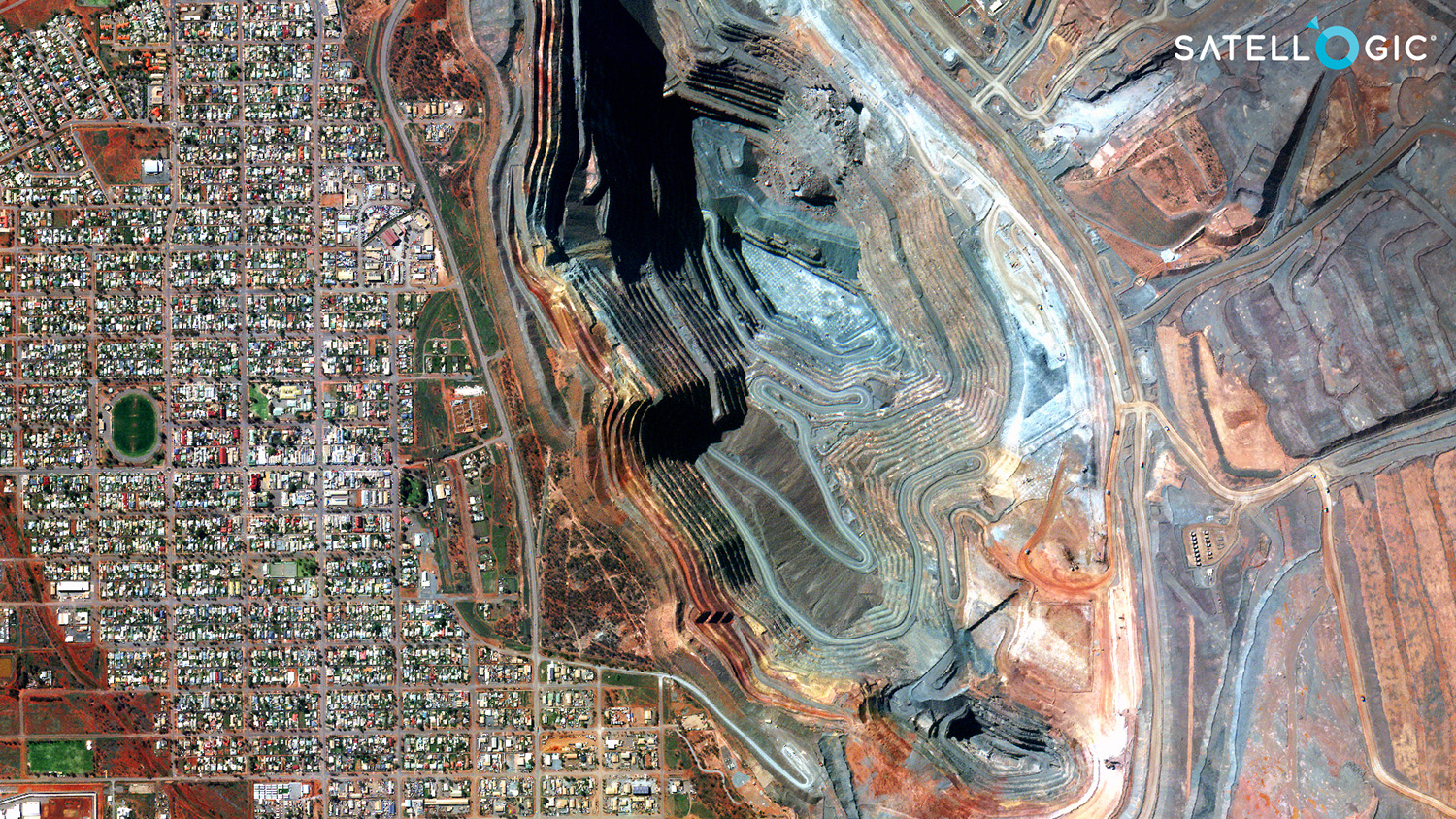 The Fimiston open mine in Western Australia. This mine, colloquially known as the Super Pit, is close to urbanized areas. The sector can monitor its assets to prevent catastrophes affecting nearby residents.
Professionals planning mining operations are wary of climate risks: a third of the world's copper, gold, iron, and zinc production is concentrated in water-stressed regions.
Climate change is expected to cause more droughts and floods, which could affect water availability and operations in Germany. The mining sector can use updated EO data to determine if a location is water-stressed and suitable for mining.
EO data for development, production, and operations monitoring
Once the site finishes development and begins mining, EO data can monitor assets and production even if the sites are isolated. One of Australia's most important mines, the Olympic Dam mine, is 500 km from Adelaide. While its size and remote location make it challenging to monitor operations, assets, and safety, EO data can help check on mine operations remotely.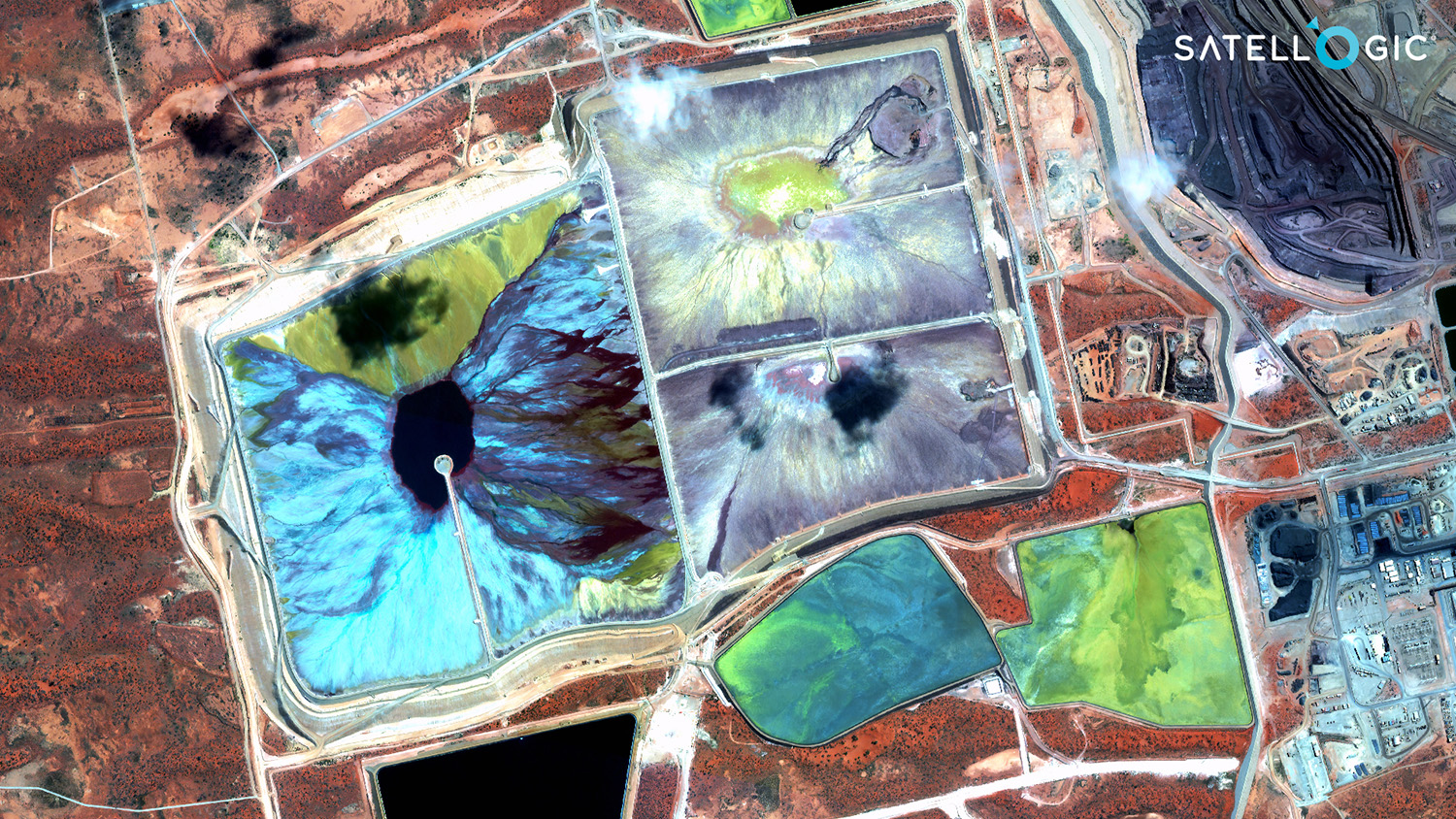 The Olympic Dam mine in Southern Australia is one of the country's most important mines. Located more than 500 km from Adelaide and counting with an extensive workforce, EO data can help monitor its assets and keep tabs on safety measures.
In addition to assist in overseeing operations, EO data can help monitor assets, manage field resources, and detect anomalies. Multispectral cameras can capture high-resolution images of vital infrastructure like open pit mine machinery, fuel pipes, and roads.
Mine operators can spot illegal activity and encroachment — which is especially dangerous in work sites — early on. In the same vein, companies can ensure the infrastructure is laid out under the preferred safety guidelines.
Reclamation for a net zero world
The mining sector is at a tipping point concerning environmental planning, development, and reclamation. Its minerals — such as lithium, nickel, or cobalt — will help scale up batteries and solar panels, helping the energy sector achieve the ambitious climate goals of the IEA.
But, while the sector will prove essential in the energy transition, the mining industry contributes around 8% of global CO2 emissions. Thus, while the mining sector will drive the transition toward a net zero world, stakeholders expect it to adapt to the Paris Climate Accords goals and reduce its emissions.
To cut down emissions, one of the immediate applications of EO data is for site reclamation and environmental restoration monitoring. Once a mine is no longer active, mining companies can rely on EO data to ensure the place lives up to environmental standards that follow sustainable goals.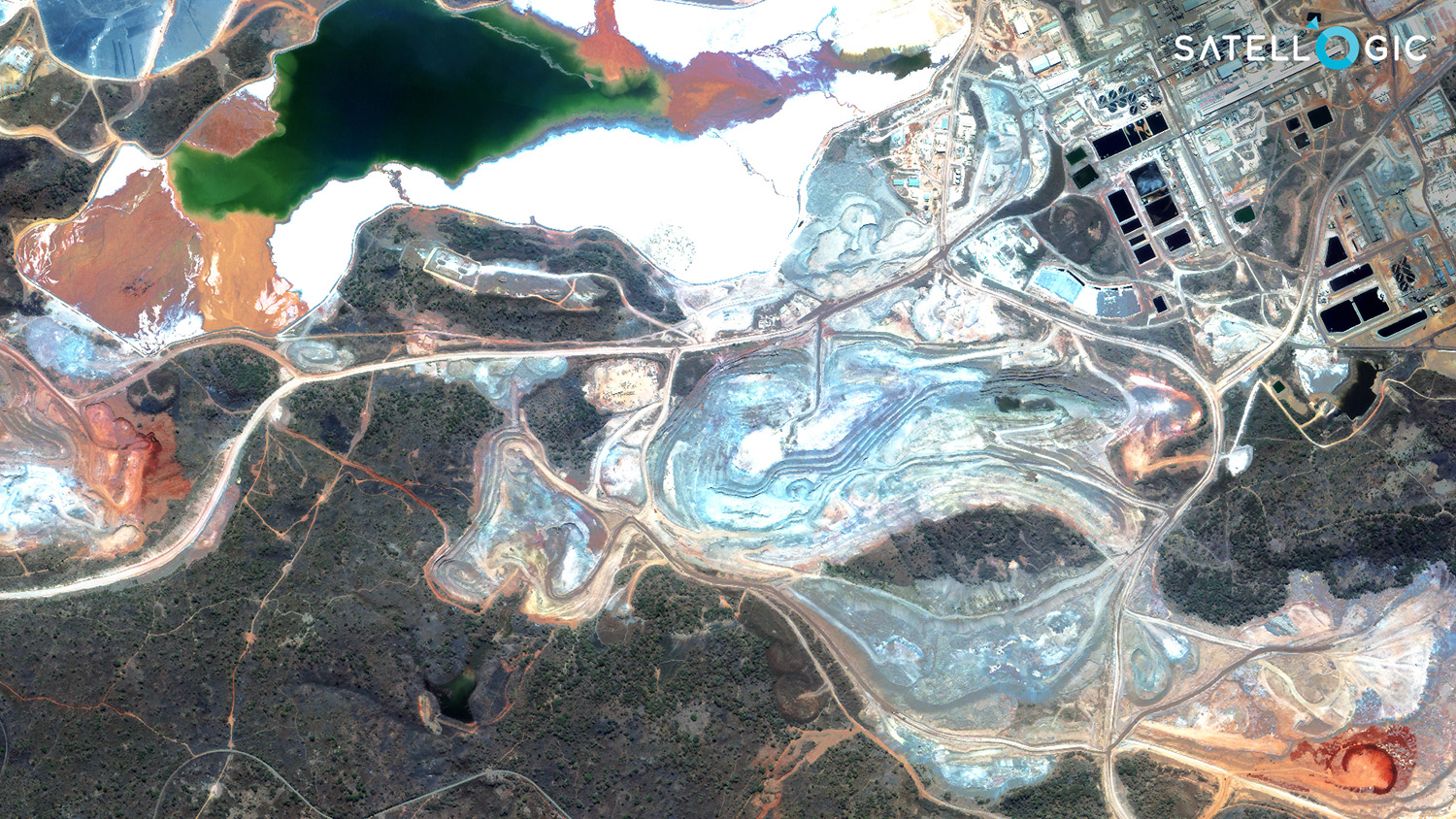 A high-resolution capture of the Kambove mines in the Democratic Republic of the Congo. Most mines in the Kambove complex are abandoned. Accessible EO data can help organizations monitor its waste, even if operations have ceased.
For example, since one of the measures toward achieving carbon-neutral status is planting trees, companies can oversee that a site has been transformed into a green space, compensating for the previous emissions by removing an equal amount of CO2 from the atmosphere.
A sustainable path for a water-intensive industry
Mining operations depend on water and the environment. In 2021, Australia's mining industry used almost as much water as its households.
With EO data, environmental regulators can work with mining operators to define and check where mining water comes from, curbing unnecessary water use and boosting the mining firms' reputation as environmentally responsible.
After a mine closes, mining companies can supervise pumping and decontamination by comparing satellite images to detect dangerous displacements and prevent leaks.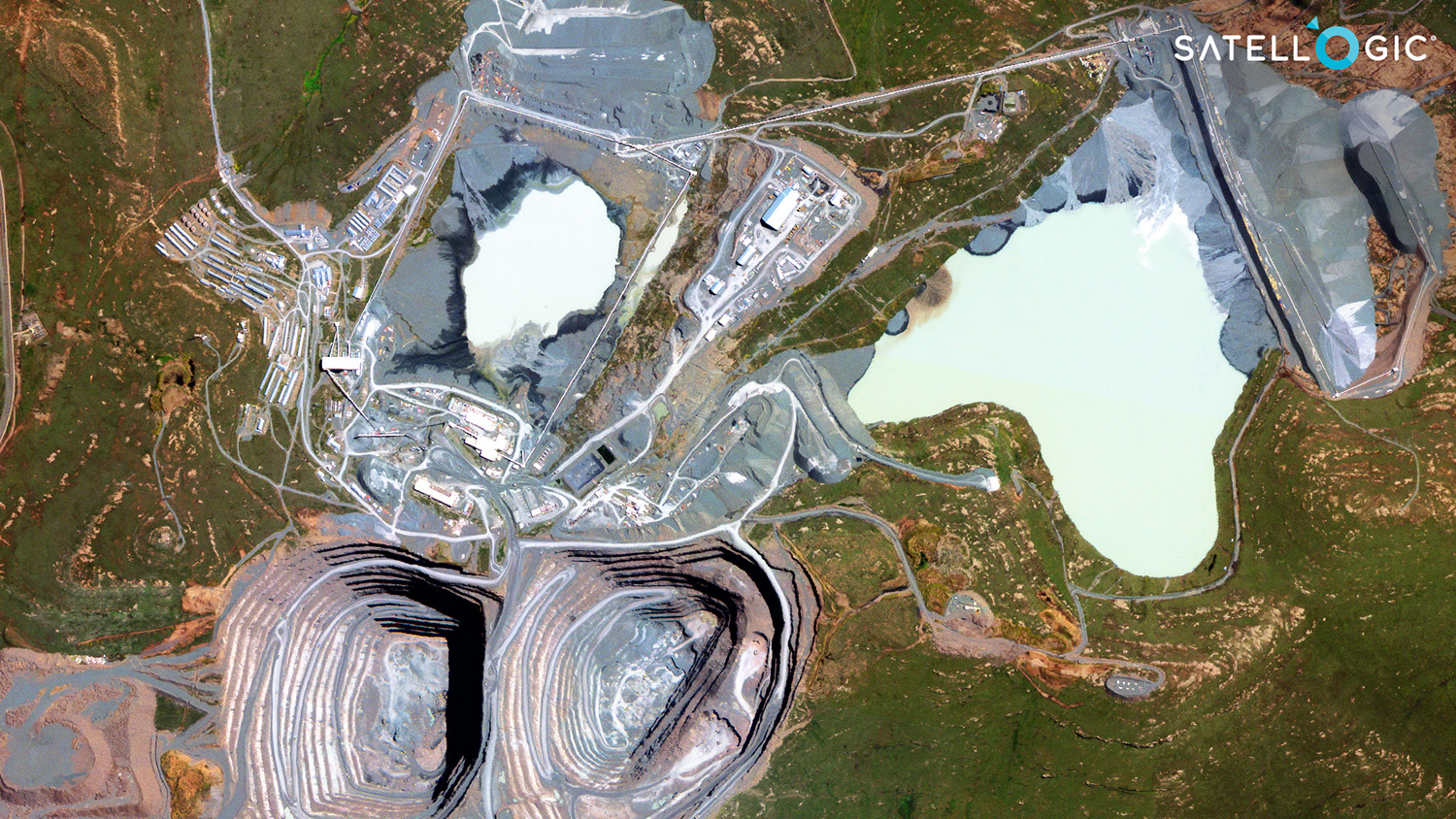 The Letšeng diamond mine in Lesotho, the world's highest diamond mine, almost doubles Denver, CO in altitude. In many mining facilities, the contaminated ponds are a potential hazard for nearby residents. EO data can help monitor remote, isolated sites to mitigate disasters, even if the country doesn't count with a space program.
In conclusion, the mining sector can rely on EO data to keep growing on a sustainable path. The need for the mining industry's rapid, ecologically responsible expansion is at an all-time high, and EO data can help companies extract essential (yet remotely-located) assets while keeping tabs on their planning and operations best practices. By counting on Satellogic's Constellation-as-a-Service model, companies can even explore multiple sites a day while staying compliant with the environmental commitments the world needs.
Questions? Let's start a conversation. Contact Sales.