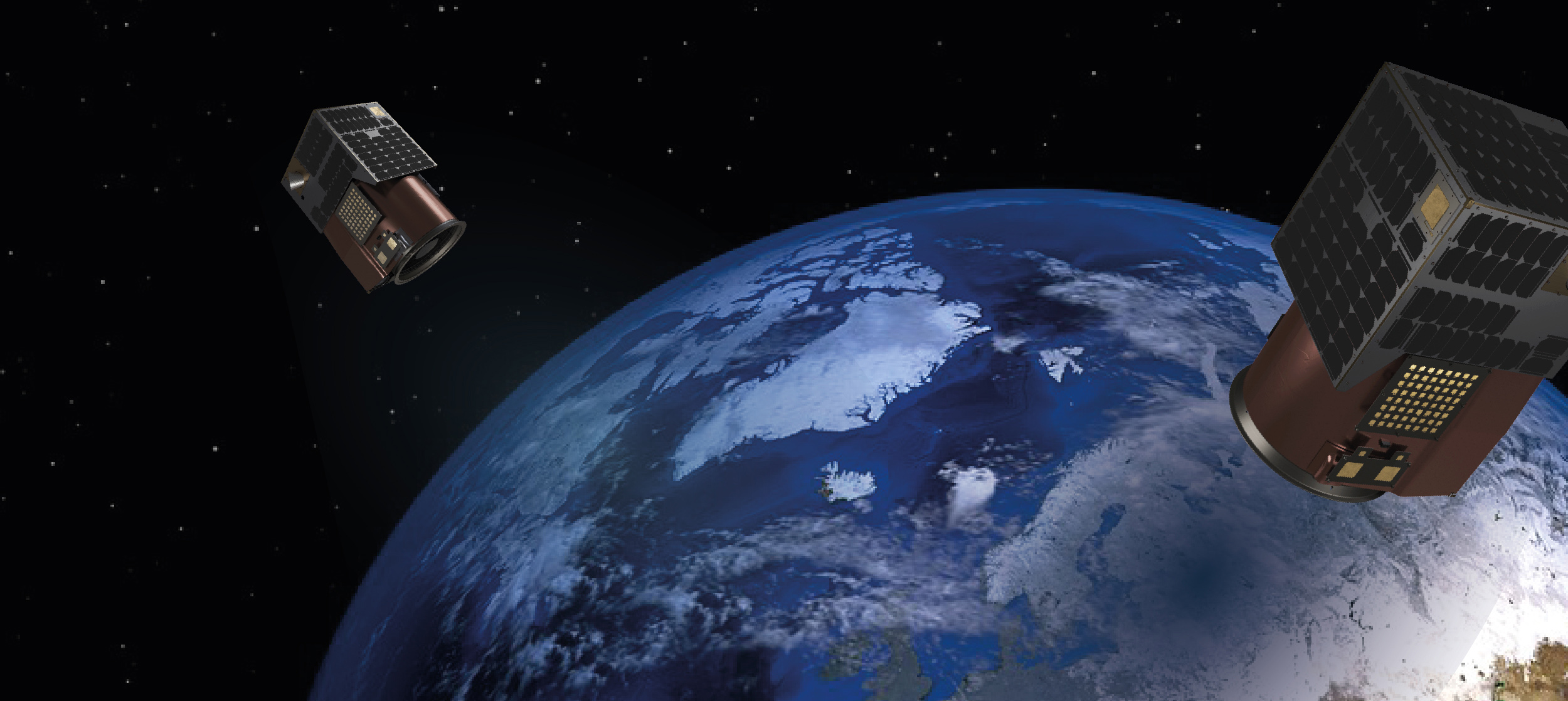 La Palma Wildfire Assessment: July 2023
By Antonio San Jose, Remote Sensing Engineer
False color analysis and applications to mitigate fire risks
According to news reports, a wildfire on La Palma Island started in the early morning on Saturday, July 15 in El Pinar de Puntagorda, a heavily forested area in the north. Satellogic captured an image of the damage in this northwest region of the island.
Below, the left image is from February 2021 (Source: PNOA) and the image on the right was captured on July 23rd, 2023 by a NewSat multispectral sensor of Satellogic: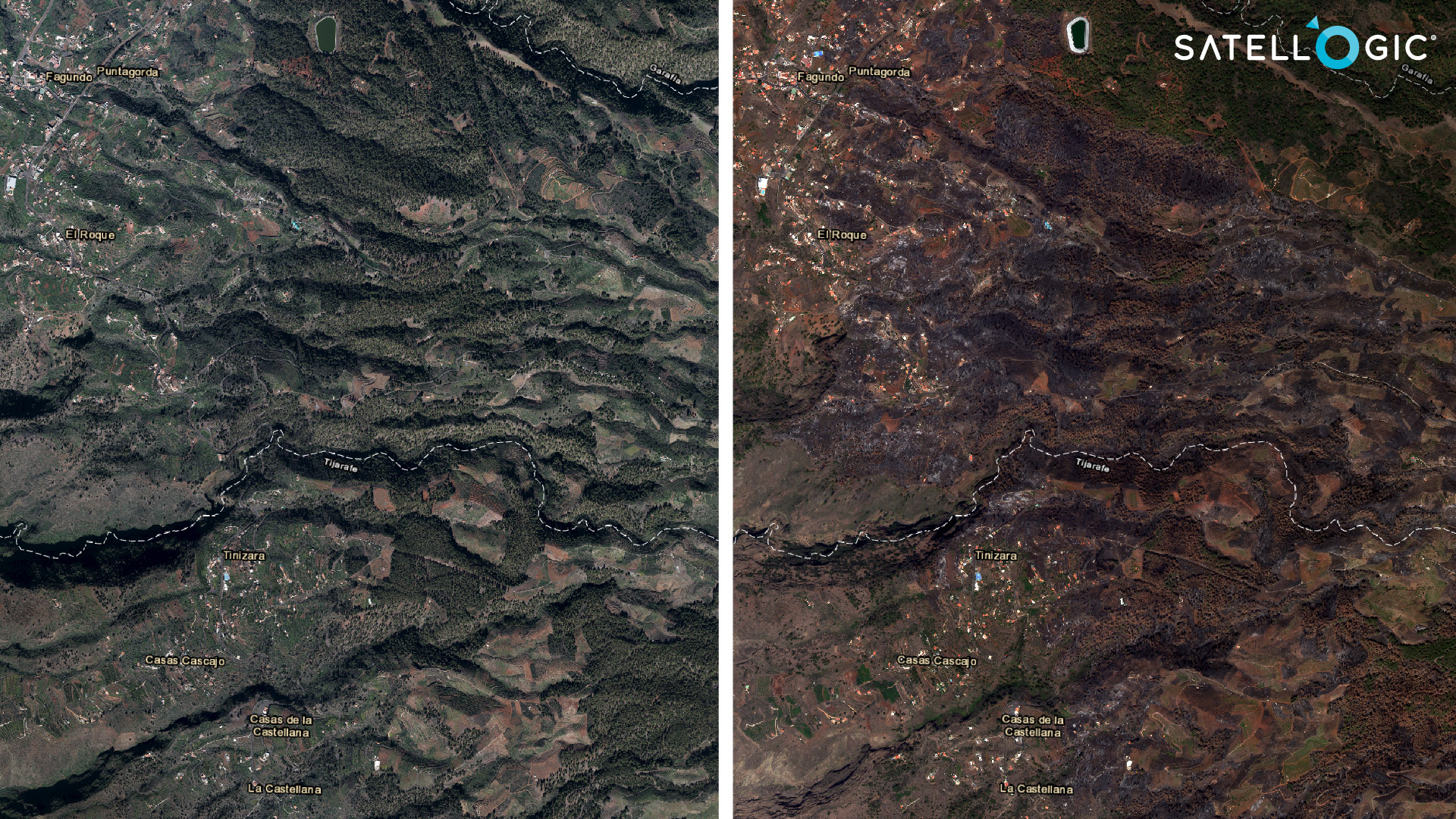 This next figure compares the same images using a band combination that highlights near infrared, indicating vegetation health. Red hues represent healthy vegetation and dark hues represent burned areas.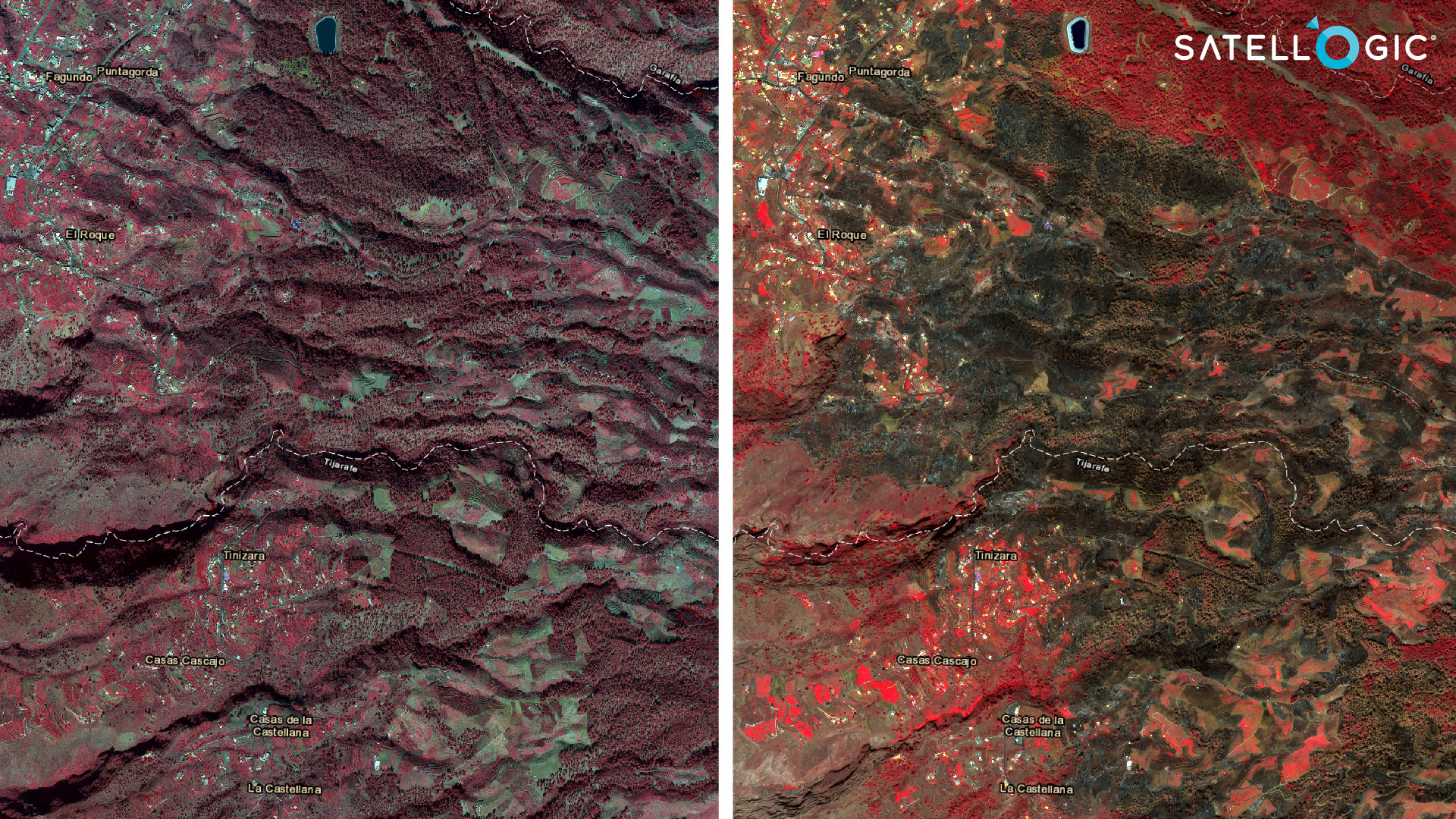 Our analysis below reveals details about the wildfire damage in more populated areas near Puntagorda: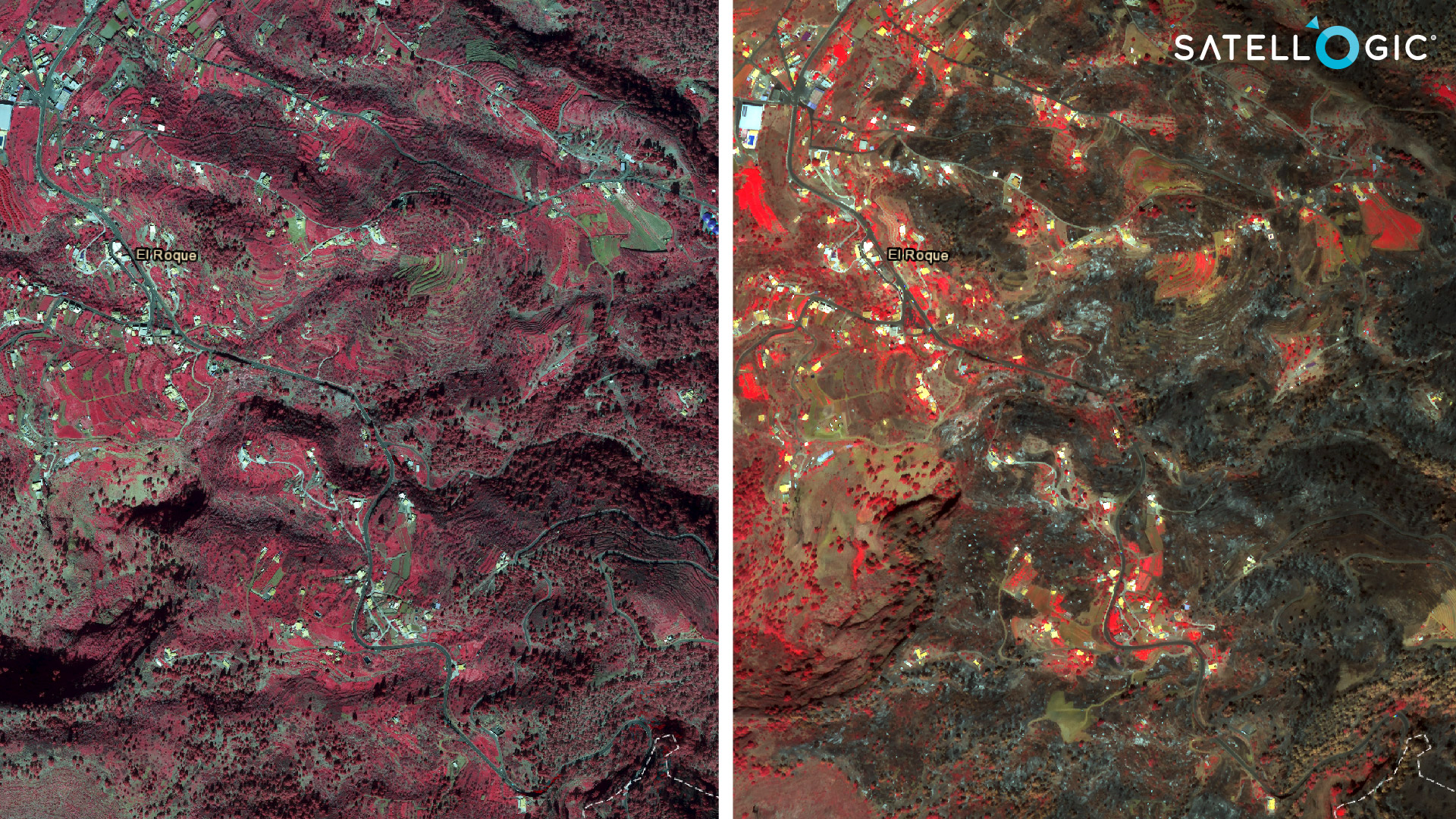 Local governments and emergency response agencies can use these analyses to identify and update maps, which inform evacuation plans and routes. It also supports the assessment of at-risk areas by providing scalable analysis of vegetation health and water sources. Dry vegetation is more susceptible to wildfires.
The next figure shows details about the damage of the wildfire in agricultural areas near Tijarafe: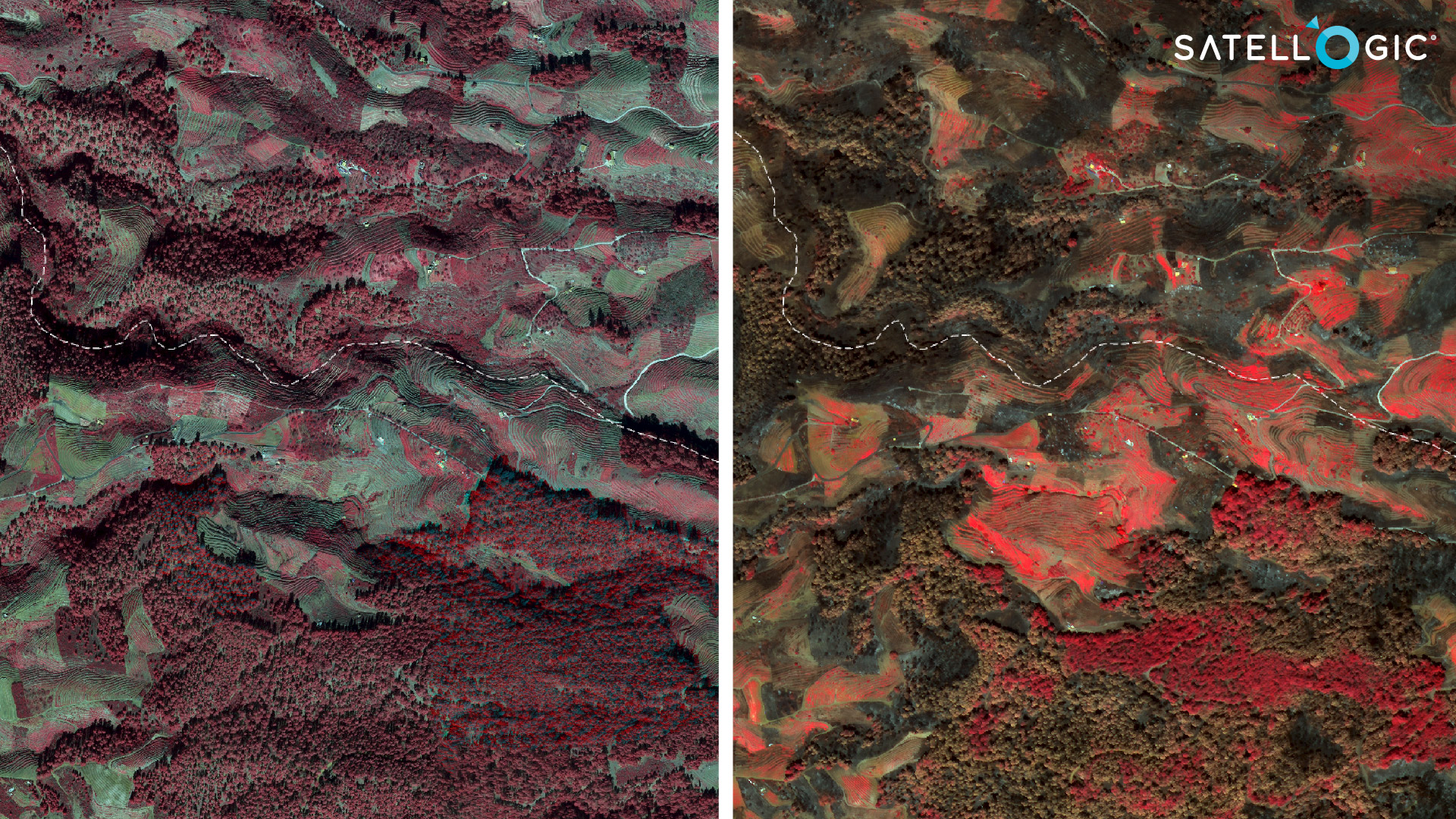 A global increase in wildfires can also have dire implications on food security and economic health. Preventing wildfires from spreading is becoming increasingly more difficult as temperatures rise and as natural environments shrink due to resource extraction, development, or climate change.
Affordable Earth Observation data is a critical source of information for leaders around the world. By monitoring changes to our environments, we can better understand risks and inform plans to mitigate and respond to natural disasters.