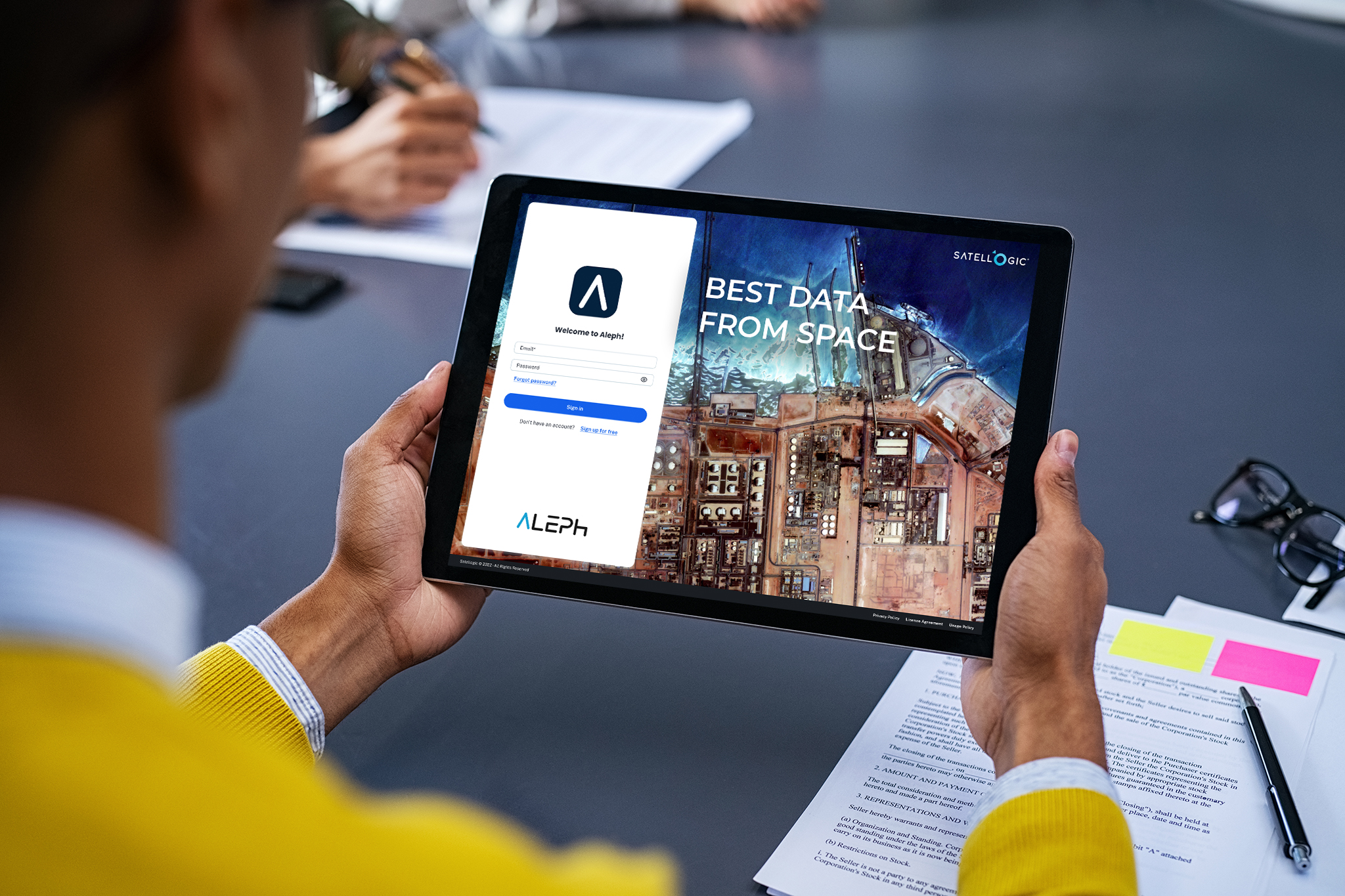 A Sneak Peek of the Future
Simplifying your workflow with direct access to Satellogic's high-frequency, high-resolution satellite imagery, Aleph will expedite and optimize critical analysis. Subscribers will be able to easily search our image library, order new captures, and stream or download imagery all via an intuitive web app or API. Our Earth Observation data platform will also introduce dynamic and transparent pricing plus flexible licensing options to support a broader spectrum of end users and industries.
Aleph is currently in beta testing and only available to select users
Coming soon
The best vantage view is just 5 steps away





Flexibility to focus on what matters most
Aleph is designed differently to help users see and confirm pricing before placing an order as well as receive status updates until images are delivered. In alignment with our mission to democratize access to Earth Observation data, pricing is dynamically determined by end-use and capability constraints—improving affordability to drive adoption across applications and sectors.
Advantages of Aleph
Streamlined ordering process with no sales contact required
Transparent and differentiated pricing fit for every budget
Reliable and secure web app plus flexible API options
Single source for global high-resolution satellite imagery
A single, reliable source for growing geospatial intelligence needs
As we expand our constellation from 30 to more than 200 satellites in orbit by 2025—gaining the capacity to deliver daily global remaps—customers will have a single point to see any and every place on Earth as it's changing every day.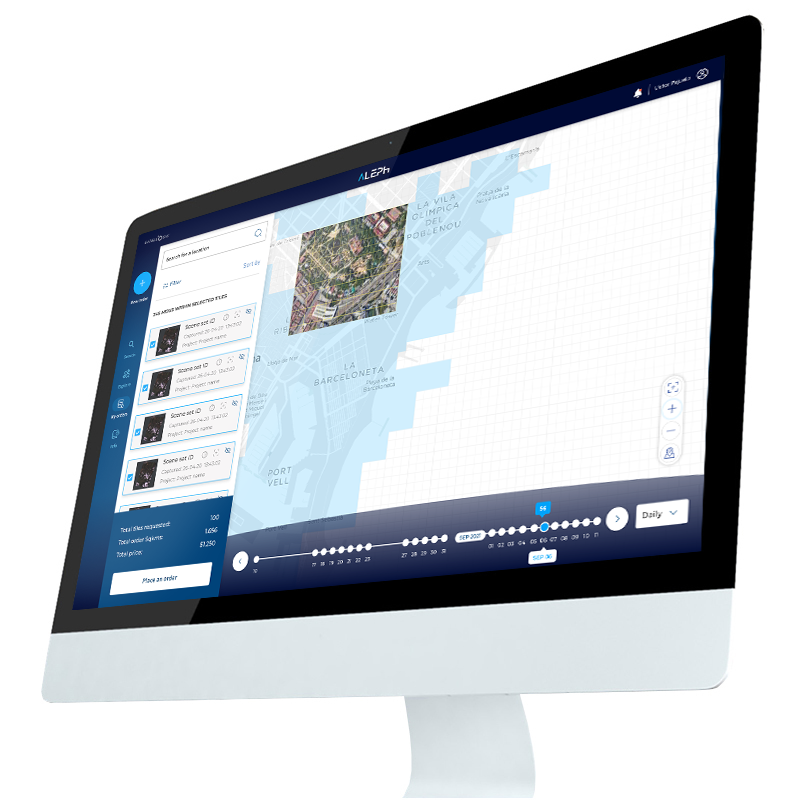 Aleph: The story behind the name
Discover the meaning and purpose behind our
geospatial access platform. An Aleph might point to all
points in the universe.
Multispectral Imagery
Discover how high-resolution multispectral imagery can help decision-makers with precise and updated information — sourced from space, directly from our planet's surface.